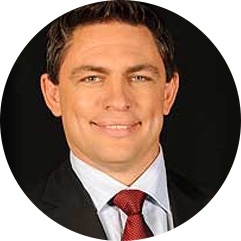 Rod Kafer
Rod Kafer was a rugby union player for the ACT Brumbies and the Australian Wallabies. He now works for Fox Sports as a rugby commentator and has a weekly segment on the show Rugby HQ called "Fox Field". At the age of 15 he was diagnosed with Type 1 Diabetes.
Raised in Canberra, between 1991 and 2001 Kafe was a representative of ACT rugby, earning 89 caps for the Brumbies as the game turned from amateur to professional. During those years the Brumbies made it to three Super Rugby finals and recorded their first title win.
He earned 12 caps for the Wallabies within the glory days of 1999 and 2000. During those years Australia won back to back Bledisloe Cups, including what's considered the greatest game ever played, and the 1999 Rugby World Cup victory.
Kafer was the first player to have received winners medals from the major Southern and Northern Hemisphere rugby tournaments, the Super 12 with the ACT Brumbies in 2001 and the Heineken Cup with the Leicester Tigers in 2002. Kafer is generally considered to be one of the foremost thinkers of the game and is believed to have been the brains behind the Brumbies successes in the early years.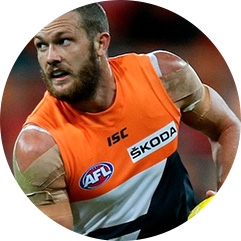 Sam Reid
Sam Reid is an Australian rules footballer playing for the Greater Western Sydney Giants in the Australian Football League (AFL). Reid was drafted to the Western Bulldogs with the 35th selection in the 2007 AFL draft. The young Queenslander is a medium-sized midfielder, and debuted against Adelaide in the final round of the regular season of 2008.
In 2009, he had major groin surgery for his osteitis pubis. This surgery was thought to have also triggered his Type 1 Diabetes which shortly followed the surgery.
In 2011 he was recruited by the new Greater Western Sydney Giants. He made his debut for the Giants in their match against the Bulldogs in Canberra at Manuka Oval. After a string of injuries across 2011/12, Sam was delisted in 2013 and put on as a coach. He openly says at this juncture he could have taken the easy route and thrown it all in. However he went away and thought about it and realised a good opportunity existed to be involved with such a young club and go into the development side of things.
It turns out the two seasons spent as a player and coach with the Giants reserves in the NEAFL was the making of Reid, with Cameron rookie listing him for the 2016 season. Since then GWS have become one of the brightest teams in the AFL.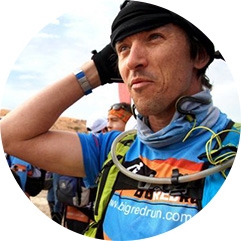 Roger Hanney
Roger is an ultrarunner who believes that type 1 is an opportunity, not an excuse. There are few better reasons to redefine your limits than a condition that tries to do the same. This is his key message as a public speaker addressing the challenges of an auto-immune disorder too commonly seen as life-restrictive.
Currently National Communications Manager for HOKA ONE ONE Australia, communications support for Ultra-Trail Australia, Ambassador for Too Many Pricks and Diabetes Sports Project.
Four-time finisher of Coast2Kosciuszko, 246km single-stage ultramarathon
First Australian to be included in the Medtronic Global Heroes program
First type 1 to complete the 4 Deserts Grand Slam
Finisher of
- Ultra-Trail du Mont Blanc, France, 170km
- Sakura-Michi, Japan, 250km
- Tor Des Géants, Italy, weather-shortened 205km
- multiple Australian trail ultramarathons from 50-174km and one 70.3 triathlon
Race reports occasionally posted at www.runeatsleeprun.com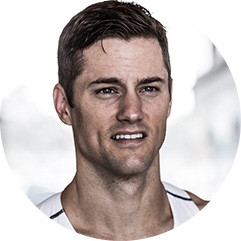 Eric Tozer
Eric Tozer is a diabetes ambassador who inspires the community through sports and utilises his athletic accomplishments, such as Running Across America and Ironman triathlons, as a platform to be a role model in the diabetes community.
Eric was diagnosed with Type 1 Diabetes in 2006, while traveling in Europe. Filled with desire to utilise his athletic talents to positively impact the sporting and diabetes community, Eric joined the multisport team for athletes with diabetes called "Team Type 1". Just one month after competing in his first marathon, Eric along with 9 teammates, all living with diabetes, took on the inaugural Run Across America covering 3,000 miles, coast-to-coast, in just 15 days.
Eric was one of the founders of the Diabetes Sports Project (DSP). DSP is comprised of the world's elite diabetic athlete ambassadors who inspire and educate the diabetes community to achieve their goals and aspirations. These ambassadors demonstrate how through proper diet, exercise, a positive outlook and effective blood glucose management dreams can be achieved.
The DSP ambassadors are directly engaged in community events within the diabetes and healthcare industry around the world. They participate in diabetes camps and events, industry conferences and trade shows, hospital visits, patient support groups, medical professional events and much more. Most importantly, these athletes compete at the highest levels of sports to demonstrate that goals can be achieved with diabetes.