We are here to say enough with the finger pricks already!
We want to expedite change through:

Development of
life improving technologies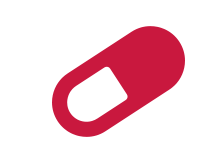 Research into a cure
Development of
life saving technologies

Too Many Pricks was founded on a mission to raise both funds and awareness for T1 diabetes.
"Too Many Pricks" means so many things to so many people, however if you live with Type 1 diabetes, you will know exactly what it means. A prick in the finger is the painful reality of every blood sugar check. For millions of people around the world, this is a reality that plays out 6 or more times a day... every day... for the rest of their lives.
"Too Many Pricks" is our fun way of bringing this to your attention, starting a conversation and engaging with the community about living with Type 1.
What began as a cheeky name for a bunch of unlikely athletes raising money for JDRF, has become a challenging symbol, worn to provoke and engage. It is our whole mission to have a better understanding of diabetes in our community. Our strategy for achieving this mission is simple: get the community together and participating in activities for a cause.
We have taken something that was fun for a few and we are giving it to you. Make a suggestion for a community event, or host your own. It couldn't be easier and all funds go directly to JDRF. Donations over $2 will receive a tax reciept from JDRF.
We are all about living an active and healthy lifestyle, and we know that the wider community may confuse this mission for what it is not. However, we want you to be OK with that. Embrace the opportunity to get involved and challenge yourself, your family and your friends.
Too Many Pricks has now raised over $150,000, however for us this is not the big picture. It is simply a by-product of communities coming together to participate in an event, so find a way to get involved. Browse our events, or start your own. If you have any questions don't hesitate to get in touch: events@toomanypricks.com

It started with an idea, that we could raise awareness and funding for JDRF by training for and running a 100km trail run.
So we have begun a series of "build-up" training events to test our resolve.

JDRF is the leading global organisation funding type 1 diabetes (T1D) research. JDRF Australia is built on a grassroots model of people connecting in their local communities, collaborating regionally for efficiency and broader fundraising impact, and uniting on an international stage to pool resources, passion and energy.

Our mission is to accelerate life-changing breakthroughs to cure, prevent and treat T1D and its complications.

To accomplish this, JDRF has invested nearly $2 billion since our inception. We collaborate with academic institutions, policymakers, and corporate and industry partners to develop and deliver a pipeline of innovative therapies to people living with T1D.

Our staff and volunteers in seven countries are dedicated to advocacy, community engagement and our vision of a world without T1D.
This was driven by personal connections and a desire to give back. We set ourselves a goal to achieve something extraordinary by all completing an ultra-marathon, and in doing so using this to launch our initiative in which awareness could be raised and funds could be pledged.
We had to show how committed we were to the cause before we could expect anyone to back us. We have now raised over $115,000, however for us this was not the big picture. As we gained momentum we realised that we had the opportunity to create something much larger. We are very proud to now share this with you all.
What got us all together to begin with was exercise. We started Too Many Pricks on the back of wanting to raise money through sport. So why not maintain this focus and use sport as our springboard going forward. This is what led to the establishment of the Too Many Pricks Athletic Club.
More than just raising money and awareness, we believe this platform will help encourage all those living with diabetes to live a more active and healthy lifestyle. Importantly, we want to ensure that everyone has a lot of fun whilst doing so.